Kaira Jewel Lingo
Kaira Jewel Lingo teaches Buddhist meditation, mindfulness, and compassion internationally, with a focus on activists, people of color, artists, educators, families, and youth. She began practicing mindfulness in 1997. An ordained nun of 15 years in Thich Nhat Hanh's Order of Interbeing, she is now a lay Dharma teacher based in Washington, D.C., leading retreats in the U.S. and internationally, and offering mindfulness programs for educators and youth in schools. For more information about Kaira Jewel Lingo
(Viveka Om) Aqeel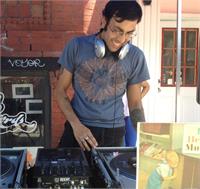 Aqeel began practicing yoga over 10 years ago, coming to yoga and meditation in the midst of major depression and morbid obesity. Through grace he developed a home practice based on Sivananda Yoga and Kundalini Yoga until 2010 when he first walked into a local yoga studio in Washington DC. Within a week he was in a teacher training program. At the same time he was introduced to Sri Dharma Mittra and began studying classical Hatha Raja Yoga under his guidance. He has since completed the 200, 500, and 800 hour training programs at the Dharma Yoga Center in New York.
Aqeels's teaching style: Aqeel's classes are accessible to all levels, and include instruction on yoga asana (posture) practice, pranayama (breathing techniques), meditation, and yoga nidra (deep relaxation), as relayed to him by Sri Dharma Mittra. It is his honor, and privilege to share the teachings and techniques he has received from Sri Dharma. He believes that each of us has the potential for exceeding our expectations if we are willing to renounce our arrogance, doubts, and fears. The sacred science of yoga has the capacity to lead us from ignorance into truth, but it is our conviction to our own self-development that makes it possible.
Emily Moore
Looking for a little strength building workout on a Sunday morning, Emily accepted the invitation of a friend to join her for a yoga class in 2008. She continued attending yoga classes regularly because—as many yoga students quickly discover–it felt so good. Somewhere along the way she quit doing yoga and yoga started doing her. The age old practice began transforming her body and mind in ways that she didn't even known to ask for but for which she is immensely greatful. Emily teaches Dharma Yoga as taught by yoga master Sri Dharma Mittra. She holds the class space with lighthearted kindness and grace. She leads a well balanced class that draws students inward through postures that combine strength and flexibility with steadiness and ease and through the incorporation of the more subtle yoga techniques such as breathing, meditation, and relaxation. Emily completed her 200 hour yoga teacher training in Integral Yoga and is finishing up her 500 hour yoga teacher training with Sri Dharma Mitra. She is also trained in restorative yoga by Cheri Clampett and Arturo Peal. Some of the things Emily enjoys:  the great outdoors, simple living, community, and day trips to NYC to practice with yoga master Sri Dharma Mittra.